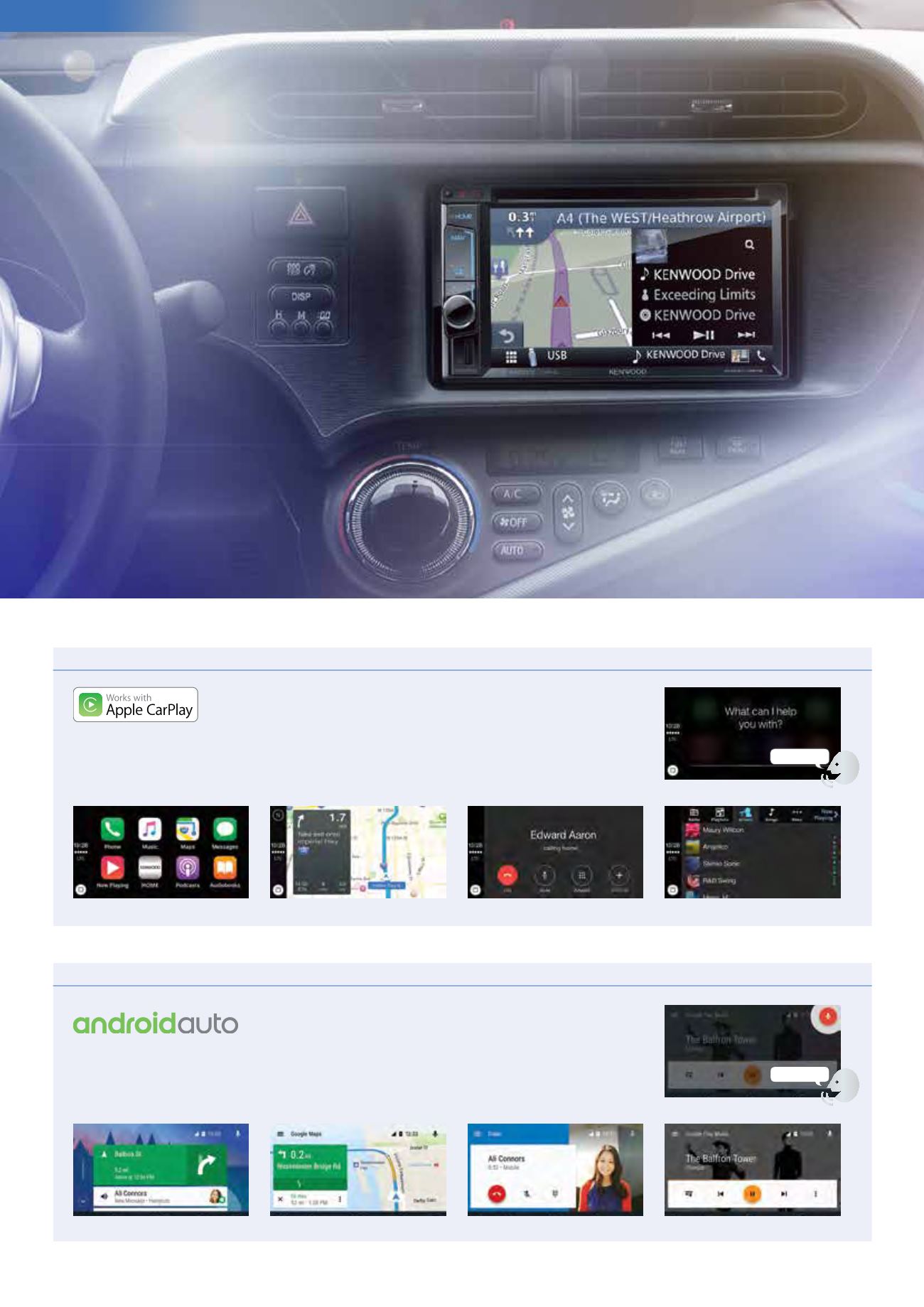 ANDROID AUTO™
Android Auto was designed with safety in mind, helping you to
minimise distractions and stay focused on the road. KENWOOD's
multimedia receivers combine Android Auto's intuitive voice controlled interface, a Large 7" touch
screen and superior sound quality. Making it the perfect complement for your in-car life.
Overview
Navigation
Music
Incall
Voice
CallAliConnors
APPLE CARPLAY™
CarPlay is the smarter and safer in-vehicle interface to operate your
iPhone, and the experience is taken to another level when featured in a
KENWOOD multimedia receiver. Simply talk to Siri, or touch the receiver's display and get directions
from Apple Maps, make phone calls, listen to voicemail, send and receive texts, and listen to music
all in a way that allows you to stay focused on the road.
Phone
Music
Home
Apple Maps
Siri
PlayAngelico
4
Mu l t ime d i a